Coming up:   March 8th, 2017 Wednesday
Millennial March Meeting – the 32nd LD Millennials are taking over!
The next meeting is brought to you  by our 32nd LD Millenials:  1st Vice Chair – Alan Charnley Young Democrats Rep – Victoria Valentine,  King County Rep Alternate Jinah Kim, Parliamentarian Dakota Solberg
March 8, 2017 Wednesday
Masonic Hall Shoreline, 753 N 185th St, Shoreline
Directions (GoogleMaps)
Agenda
6:30PM Sign-in, Set-up, Socialize
6:35PM NEW – open mic – 3 minutes each!   
7:00PM Meeting Called to Order
Pledge
Elected Officials and Candidates Recognized
7:10 PM Millennial Challenges – Introduction
7:15 PM Special speaker Bailey Stober – KC Dems Chair & Young Dem
8:10 PM Break – Raffle!!
8:15 PM 32nd Business Meeting
Early Endorsements
Committee Reports

Bylaws Presentation and Adoption consideration
Committee Updates and Reports

New Business
Good of the Order
9:15 PM Adjourn
Early Endorsements may be considered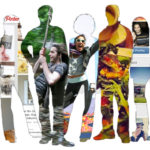 Chairs and Tables put away