REDISTRICTING: As of January, 2012, The 32nd Legislative District has been reshaped as part of the statewide redrawing of Legislative District boundaries. We now serve the cities of Edmonds, Lynnwood, Mountlake Terrace, North Seattle, Shoreline and Woodway, as well as certain unincorporated areas in Snohomish County.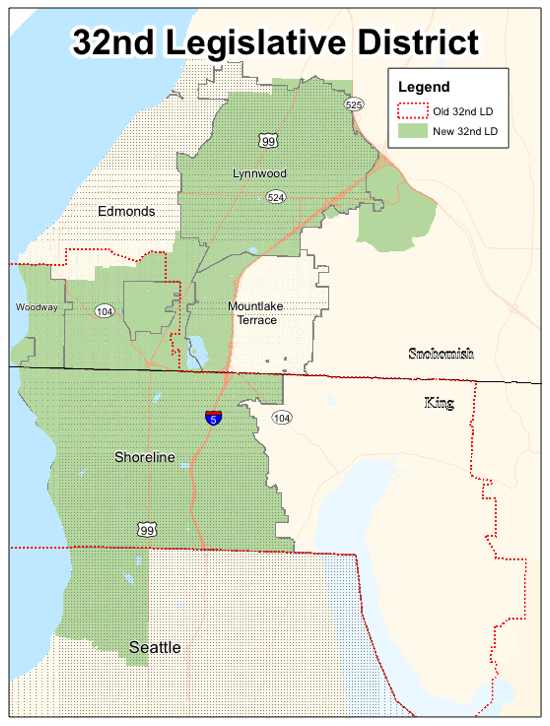 We therefore care about, learn about, participate in, work with, and have (more or less) influence on:
National
State
County
Municipal

Edmonds
Lynnwood
Mountlake Terrace
North Seattle
Shoreline
Woodway

Regional: School Boards, Utility Districts, Planning Boards
If you want to "take back America", it starts at the grassroots. Visit for a meeting, or join up as a member.